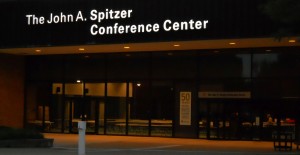 The Northern Ohio Amateur Radio Society
Winter Hamfest 2018
The Spitzer Conference Center
 Lorain County Community College
Sunday, March 4, 2018
Doors open 8 AM to 12 PM – Vendors set up at 6:00 am
Admission now only $7.00.   6′ Indoor Table only $10.00 each!
Get your reservations in early so we can get you the best table configuration!
Food and beverages will be available for purchase from 8AM-12PM.
Table Reservations Contact:
Darlene Ohman KA8VTS (216) 398-8858 
email to: winterhamfest (at) noars (dot) net. 
General inquiries to NOARS Hamfest Committee, 161 Herrmann Drive, Avon Lake, Ohio 44012
Vendor Special:  20% discount on 6 or more tables with early reservation and payment.  Cutoff February 1, 2018
Baofeng Programming Station
**** See back of flyer for details ****
---
Sorry,  no Friday night setup permitted. Overnight parking only will be available.
Saturday setup @ 6:00 AM – 8:00 AM;  Public admission @ 8:00 AM
Mobile check/talk in 146.700 – PL 110.9 @ 7:00AM-9:30AM
  Mobile check-in gas card drawing @ 10:00 AM, winner must be present
---